Russian language becomes a popular language to learn and speak. More than 300 million people speak Russian worldwide. Many foreigners would like to learn Russian culture, visit Moscow or other town, find new friends or even fall in love. That is why Russian is taught in the universities and even in schools.
So, because of the richness and greatness of the Russian language, its learning is given increased attention, which makes Russian one of the most difficult languages as a foreign language.
Have you already studied Russian? If your answer is "YES", congratulations, you have really good basic to learn more. Or if you've already passed the elementary level, you can move on. The next stop is the Intermediate level.
What can you get from this course?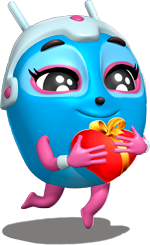 As you have already learnt, Russian grammar is so tricky and hard to understand. Even native speakers experience difficulties sometimes (how to write a word correctly, where to put a comma and etc.) At the elementary course, you didn't need to know about these issues, but now you have to study it: various endings of the nouns, six cases, pronunciations and punctuation rules may seem tortuous indeed. But the good news is there are only 3 tenses and the word order is predictable pretty much.
Also, as you know, there are a lot of difficulties for foreigners to use Russian names correctly. For foreigners, "Masha", "Marusya", "Maria" are completely different people, and for native speakers it is also "Masha, who lives on the floor above."

Understand the Russian sense of humor. Many foreigners think that the sense of humor of people in Russia might seem sarcastic and at times even rude, but even so Russians are ready to laugh at themselves.
There is no such thing in the Russian language that could not be explained: aphorisms, proverbs, winged expressions, bright epithets and apt metaphors, which have been forming the linguistic diversity step by step.
How you can help yourself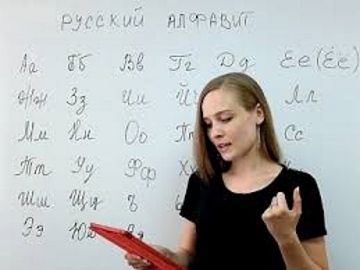 There are some advice to make your educational process more effective.
Immerse yourself into the language, at home and abroad. Such things as reading magazines or simple books, watching movies and cartoons will go a long way to improving your fluency.
Think in the language though your daily routine. For example, while making a breakfast think in Russian. Make a toast? – Think: "Делаю тосты". Make a cup of coffee? – "Варю чашку кофе". Make a sandwich? – "Делаю бутерброд". You won't notice as you start to do this exercise at the regular basic. You can also make a list for grocery shop. This is the way to practice more and don't spend much time for it.
Listening to music and podcasts is much more productive as you might think.
Practice your skills daily.
Benefits
Business trips.
Fluent speaking foreign language is not just good for your resume it can give you an opportunity to build a career or get a promotion. Of course, if you don't know other languages, you can take a native translator from Russia for business negotiations, but, as you know it is much better to understand the topic by yourself and be able to express your thoughts exactly as they are built in your head, and not that way the translator presents them. After all, it is important for the translator to convey the key meaning in Russian, not nuances. But if are nuances very important? So, your b1 level can help you in this case.

Traveling. Nowadays there is still an opinion that Russia is famous for quality vodka and big bears that walking down the streets. But it has happened because people don't know Russia at all, they don't visit this beautiful country and they just repeat others' opinions. If you want to get to know this great place, learn the dialect more attentively. After some classes you can assure others that they are wrong.


Studying and living abroad. Speaking Russian well enough broaden your horizons. Meeting other people, getting into the new culture and trying to understand different mentality are the key goal for studying new language.

Improve your memory and boost your brain. People who know several languages show better results in average and old ages than those who don't.

Get to know the culture and be able to read classic literature in original. The masterpieces of Tolstoy, Pushkin will open the world of classic literature for you. Everyone knows that the translation, even the good one, cannot transfer the unique atmosphere of early ages. Only you can immerse into it and fully enjoy the reading
What will you do in class at our lessons?
Talk a lot.
Students learn basic grammar, start talking small dialogs. The Russian Intermediate Course prepares you for challenging conversational situations.
You also learn to use and understand complex sentences.

Read some articles from newspapers and magazines. Trying new words that are often used by native speakers, you become more confident in conversations when it takes place. You will learn not just words but also whole expressions.

Debates and discussion. The students are divided into several groups and given some topic to discuss. It is very useful especially for those who study Russian for work purpose.
Playing games allows you to build up your vocabulary and makes education process interesting and a little fun.

Constant interaction between student and teacher;

Russian language course involves working out lexical and grammatical knowledge together with the development of speech skills necessary for work;

The use of additional material on the course, designed for more effective development of communication skills.

An integral part of the lessons is the development of business writing skills.
The basis of teaching is a communicative approach. The main objective of the course is to get the students talk, make them use the entire vocabulary. Thanks to this technique, the student will be able to keep the ball rolling in any situation, whether it is ordering a lunch in a cafe or discussing business with partners.
The intermediate course consists of sections, each of which is dedicated to a specific aspect of the activity and includes an extensive vocabulary, to consolidate which specially selected texts for reading and grammar exercises. The teacher controls and corrects your pronunciation.
About us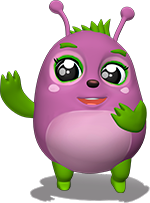 Nowadays many international centers can offer you any educational Russian programs. It depends on your preferences: speaking or written part, business, travel, education abroad and so on. As usual, such schools have standard programs that contain many class hours and need a lot of patience. That is why we made a research about students' needs and set up the innovative educational program that gives incredible results.
We can offer you the unique program able to make you speak as soon as possible and without learning by heart. We use a special SMART-panel that allows our students move pictures on it, watch videos, write just on the interactive board and even sing karaoke songs! 4D method affects different perceptive and helps to memorize new information without overlearning.
Our school Capital School Center is the winner of the "Time of innovation-2018" award; our carefully designed teaching program is approved by foreign partners, London and Czech linguistic schools, which we actively cooperate with.
Our teachers are high-qualified professionals who are ready to explain very tricky details in grammar or pronunciation to you.
When you work with our intermediate course, you can easily comprehend written and spoken Russian.
In our school we strive not only to make the learning process interesting, productive and exciting. That is why we offer different types of classes that will help you immerse in the study of Russian and broaden your horizons.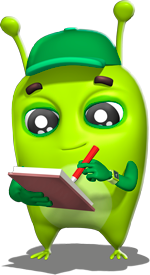 We can offer that types of education:
Standard classes (6-7 students) and mini – classes (up to 3);
Individual classes are very useful. Studying on your own time make your lessons more effective. You can ask a teacher if you don't understand something, and be sure, he will give an answer;
elective courses such as business course, intensive speaking course, classic course (twice per week. A teacher gives you a special vocabulary, male role plays in the class where you can use your vocabulary, explains all the nuances that you tackle with);
preparation to the international exams;
speaking clubs, where you can come and spend time very productive speaking different themes, talking to other people;
studying abroad;
Skype lessons. If you live in other country or even abroad and you need Russian for your professional life you can study online.
Our Capital School Center is located in Moscow next to three metro stations. It takes 5 minutes to go.
Do you still have questions? Don't be shy, call us. Or leave an application at our web site and we call you back. We will be happy to advise you and invite you to a free lesson.
Don't put away your education and perhaps better future.
Оставить заявку