Russian is one of the most difficult languages. More than 300 million people speak Russian and about half of this number understand it. And every day more and more people on the planet decide to master the "great and mighty" Russian. The reasons are different: someone wants to know the meaning of the popular word "grandmother", others dream of a Grand journey through Russia and personal communication with the locals, some of them are captivated by culture, and the Russian language becomes one of the keys to understanding the mysterious Russian soul.

The goal of any education is to overcome them, to let teachers to distribute these moments, so that when teaching Russian to students the same difficulties will be avoided. That is why students who have been studying languages for a long time use every possibility to master their knowledge. Such students come to international schools to get that.
What is the difference of C-level?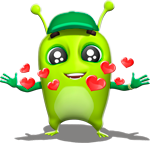 The Advanced level allows you to discuss a wide variety of advanced level tasks. If you have advanced C1 and C2l level you can communicate with people (in countries where Russian is an official language) fluently. Also at this level you will able to:
- understand a wide range of complex Russian texts, recognizing the texts' implications.
- speak fluently, express your thoughts without hesitating of choosing words and Russian expressions.
- participate in professional meetings using Russian;
Students at advanced C2 can:
- discuss advanced Russian issues related to science and technology, including robotics and new inventions;
- talk Russian about celebrities, their lives, and celebrity gossip;
- use different methods of applying creative approach in oral and written speech;
- discuss advanced financial planning, give and ask advice about personal finances;
- talk Russian about the role of stress in your life and the lives of friends and colleagues;
- discuss methods of conducting research on a wide range of issues;
- understand different communication styles in Russian;
- understand Russian humor and make jokes by yourself.
How to make the language work for you?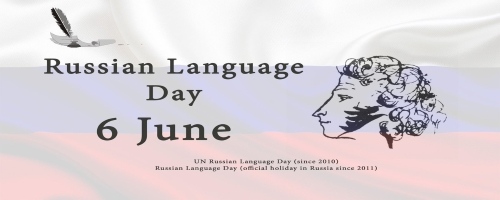 Here are some practical tips how to make language learning convenient and easy.
Good knowledge of Russian involves not only the possession of grammatical structures, speech models and a certain vocabulary, but also the ability to navigate in the "hot spots" of the studied language, its nuances and features.

1. Watch Russian TV shows and movies in Russian language
A great help in learning Russian language is popular movies and serials, that you can watch with subtitles. You can stop the series at any time and make out exactly what the actor said. And if you view each episode several times, repeat phrases, copy the intonation of the actors, the result will not take long to wait.

2. Watch special Russian videos
On the Internet, you can find a variety of courses on phonetics. Russian phonetic is not the hardest in the world but one of them. Watching videos in Russian will help you speak better, use right intonation, get your attention where it is appropriate to put a pause, where it is better to stretch the words, and where to say quickly.

3. Listen to Russian news
The most popular news channel is «Новости», listening to which is a great help for learning a foreign language. The more often you listen to Russian language, the faster you will begin to distinguish words by ear.

4. Watch Russian cartoons
Cartoons are useful not only for young children, but also for adults who are starting to learn from scratch. Even if you have never learned Russian before and only know «Привет» and «Спасибо», it will not be difficult to understand the speech of cartoon characters. And memorizing short phrases will be a great start in learning Russian language.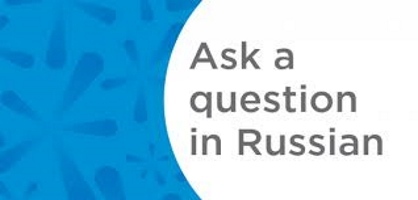 5. Sing Russian songs
One effective way to start talking beautifully is to sing Russian songs. Choose any favorite song of a foreign artist and learn it. Sing along with the recording or sing by yourself.

6. Sign up for classes with a teacher
It is quite difficult to learn from scratch on your own. It requires willpower, motivation, perseverance and patience. But it's not always enough. To learn foreign languages, you often need the help of a teacher. Only he can point out your mistakes, give you advice, monitor the performance of tasks, cheer you up in the end. Therefore, you should not neglect the services of a professional teacher.

7. Always repeat what you hear
The main advice that can be given to any person learning a foreign languages - practice. You will not notice how more confident you will feel and speak more fluently.

The most important advice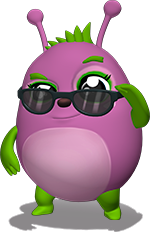 Keep talking
Language needs practice a lot, even if you have a decent knowledge. If you don't practice Russian language at all, your experience will be gone too, especially the ability to speak. Thus, speak, talk , argue!

About our school
Knowledge of languages and the ability to communicate does not mean the same thing. Capital School Center is considered to be one of the best linguistic centers. This is an innovative school for learning foreign languages, whose specialists have developed a unique method of teaching children and adults. Modern SMART technologies provide full immersion in the international environment from the first lesson. An intelligent learning environment allows you to achieve results in the shortest time. The use of interactive whiteboards, tablets, well-organized learning process makes learning effective, and all sorts of role-playing games, quests, audio-exercises turn learning into a fun and exciting pastime. You do not have to cram the material. Our educational program was highly approved by our international partners – London and Czech international Centers.
The effectiveness of our method of teaching English for beginners has already been proven by hundreds of our students.
Everyone can improve his knowledge at our courses: just for refreshing or for starting to learn something new, preparing to the exam or to a business trip. We know how to manage process in any case.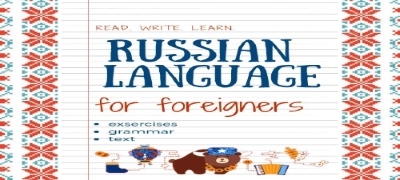 We can offer:
- standard and mini groups;
- individual classes (Our teachers are very qualified and verified. Studying Russian in your own pace is very effective. A teacher can put special attention at most difficult parts.);
- online lessons (using Skype. You can study Russian from where you want);
- elective courses;
- Russian speaking clubs;
- studying abroad.
Most of cases our students prefer studying language in group classes. It is fun, more convenient, time –related and they have a lot of opportunity to talk enough as with a teacher as with classmates.
The benefits of individual classes of learning Russian language are:
- your own score of studying process;
- full attention of a teacher (your improvement is of high priority). If you don't understand something correctly or you need more time to understand your Russian teacher can repeat the subject focusing on obscurities of some Russian expressions:
- if you need to rearrange your schedule, it will be possible to do it.
If you have some questions about education of Russian, please call us or leave an application on our website.
A convenient schedule of classes will allow you to study at any convenient time without reducing your working time.
You can also come to our introductory lesson, where you can ask all your questions and pass a test on the level of knowledge.
If you have some questions about education of Russian, please call us or leave an application on our website. We call you back as soon as possible.
Patience and repeated repetition are the hallmarks of a true leader. Our school will help you put the correct pronunciation and speak fluently and grammatically right!
Оставить заявку